Error - Couldn't send data :( Please make sure you filled in all fields correctly and try again!
Successful - Submission Successful :)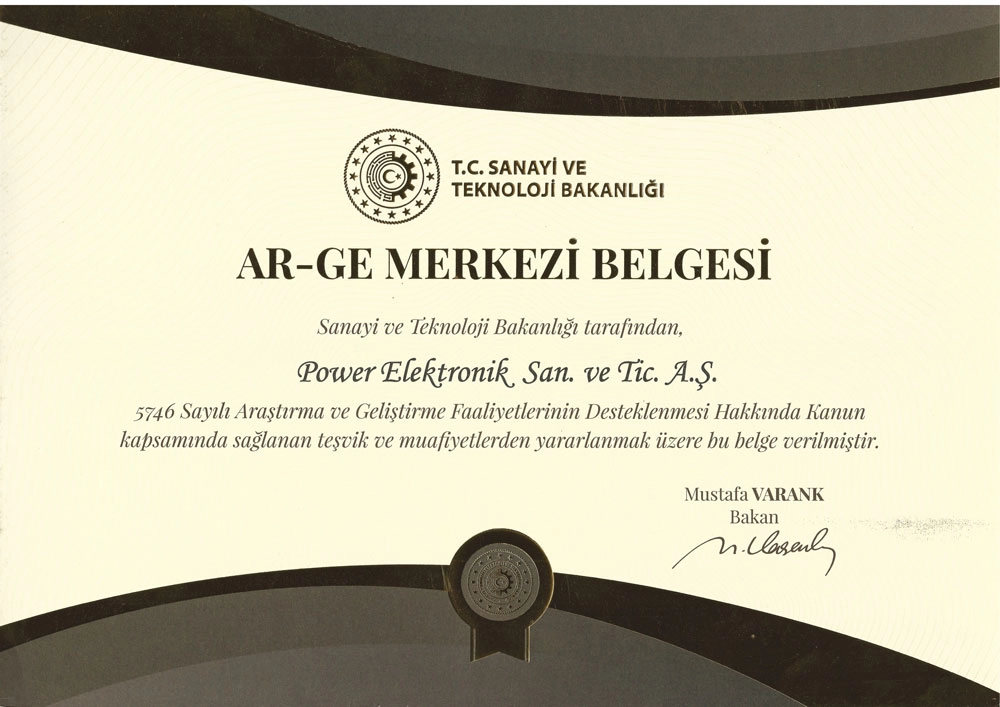 Who Are We
Power Elektronik R&D Center was approved and registered by the Ministry of Industry and Technology in 2018 in accordance with the law numbered 5746.
Our R&D Center is equipped with project management, design and simulation capabilities, as well as the latest technology.
Our company, with it's experienced technical and engineering leaders, while operating in Power Elektronik and EV charging units, works with the goal of meeting all the needs and expectations of our customers in the process of going from zero to final product.

Intellectual Wonders 01
One of the main objectives of the Power Elektronik R&D Centre is to continuously improve it's intellectual property portfolio by creating projects that add value and contain innovative ideas.
We believe that our ever-accelerating pace will carry our company to much higher ranks in 2022 and beyond.
Research & Development 02
All conceptual design, simulation and project management stages within the new product design process are carried out by experienced expert staff at the Power Elektronik R&D Center.
Structural and dynamic durability, safety and mechanical vibrations of our products, as well as real field operating conditions in acoustic areas are primarily tested using the most advanced computer-aided design and analysis methodologies, and product costs are tried to be reduced.
Testing and Verification 03
Power Elektronik R&D Center has an excellent infrastructure that can perform all product and process verifications from the assembled product level to independent components.
After testing and simulations, we also verify the performance of our products with accelerated physical tests that simulate real field conditions.
We apply special test plans designed by our expert staff, especially in the fields of structural and dynamic durability, acoustic comfort and environmental impact, and the results of which have been verified with real field conditions.